5 Reasons Why Superyacht Parties Are Better Than Pubs And Clubs
You can say it's an age-old battle, if by age you mean since the time kickass parties were invented. On a serious note though, the undying debate on the best venue for celebration; "pubs and clubs VS superyacht" has been going on for a while, and both sides are putting up a great fight.
While partying in pubs has its advantages, superyachts win over it in many aspects of throwing a party. So whether you're celebrating a birthday, anniversary, bucks and hens party, corporate event, here are 5 reasons why you should be going for a superyacht:
The elegance
Okay, we know no one likes partying while enclosed in a box. We know that you'd like to enjoy the freedom of partying in the open. Dancing on the deck, enjoying the fresh air and that beautiful Sydney cityscape. Many superyacht hire options in Sydney have expansive deck designs that will make you use #vacaygoals whenever you post a snapshot of you chilling or partying on them.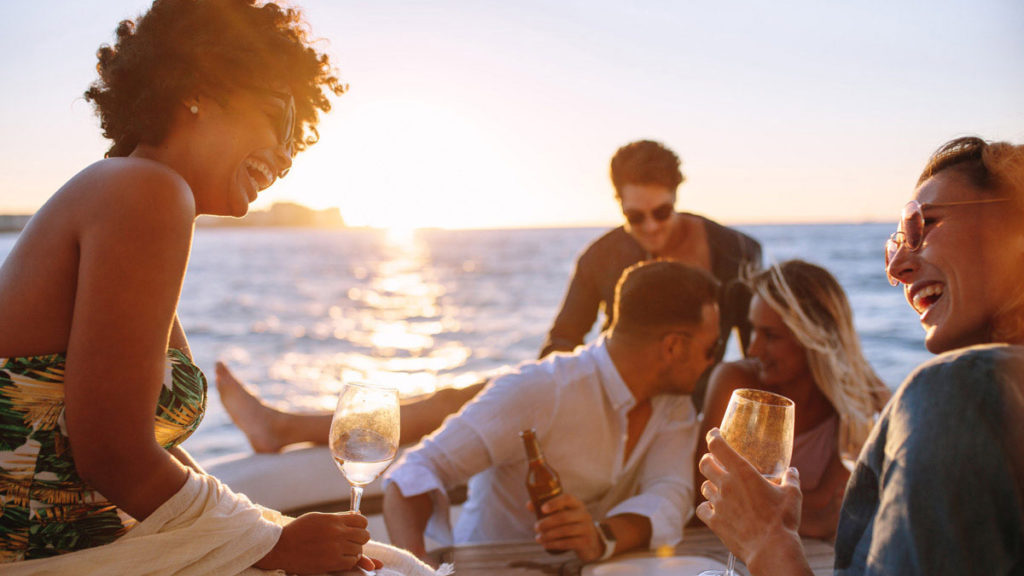 Aside from the exterior design that just spells elegance with their timeless look, superyachts have inviting interiors that make you want to sit and enjoy the time there. All the living amenities you can find in the best hotels, you can find in the best superyachts.
In short, you can say that superyachts are five-star hotel rooms, but better.
So if you wish to spoil yourself and your guests with a luxurious event, getting a boat charter will dazzle them.
The stunning views
If you have a breathtaking visual treasure like Sydney Harbour, it might be a waste to party indoors right? Well, getting a superyacht in Sydney will solve this and let you enjoy major eye treats like the famed Sydney Opera House and Harbour Bridge.
There's nothing like the feeling of enjoying canapès while looking at beautiful beaches and other natural landmarks in Sydney. Partying in a hotel just won't give you the same relaxing combinations of colour like the bright blue sky, calming green trees, and deep blue water.
With the right course or destination, your superyacht hire option in Sydney can go along the most beautiful sites in and out of the harbour. You'll be making your party unforgettable with enchanting coves like Rose Bay Beach and Milk Beach, the coastal walkways, and more sight-seeing spots.
If you want a party that everyone would feature on their Instagram or Facebook page, hosting it on a superyacht in Sydney is the way to go.
The open areas
Superyachts have wide and expansive open decks which let you take advantage of the best views of Sydney. It also gives you a sense of freedom you can only find while your superyacht for hire cruises around the harbour.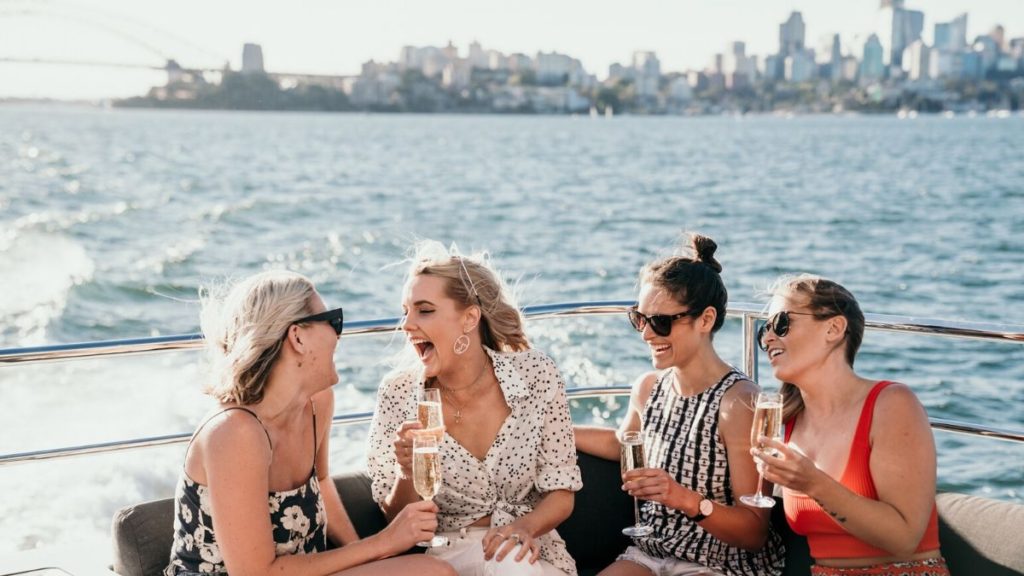 The world is your pool
Do you love swimming? I know you do. If diving off into the ocean to feel the water touch your skin is your thing, superyacht parties would be a blast.
Yes, some clubs have pools available where you and your guests can take a dip. But why settle for a man-made pool when you can swim on the whole ocean. With the right toys like inflatable slides, floating beds, and standing paddleboard, you can host the biggest pool party in town.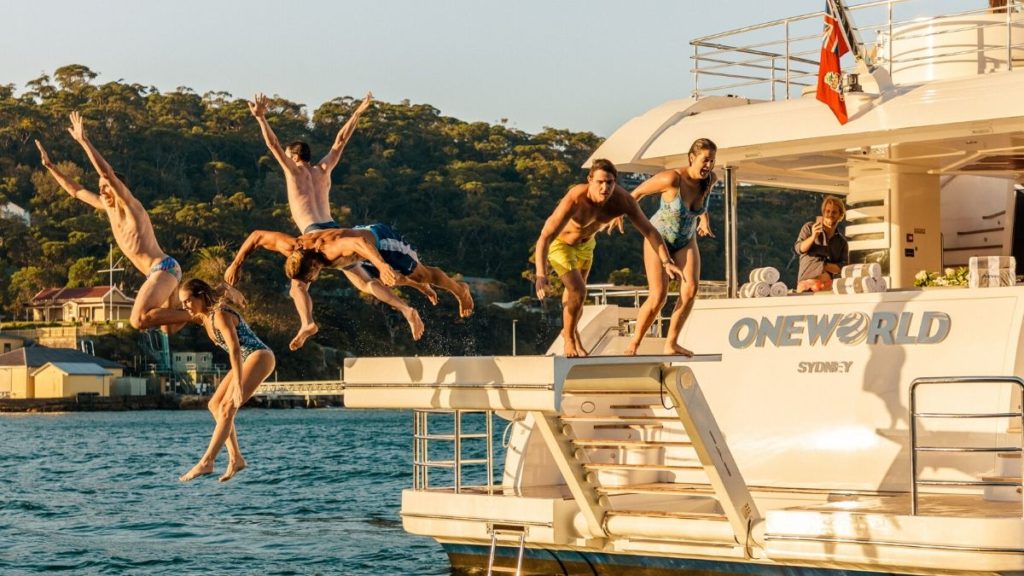 Some of them even have built-in diving platforms so you can just jump off to the sea for an exciting swim.
The mouth-watering food
One of the things you really can't mess up with when throwing a party is the food. But you won't have to worry about it when you're going with a superyacht.
Depending on your superyacht hire package, your guests will be able to dine in on freshly cooked meals, not badly catered food. Many superyacht charter agencies offer flexible packages that will let you choose the food you want to serve, whenever you want it.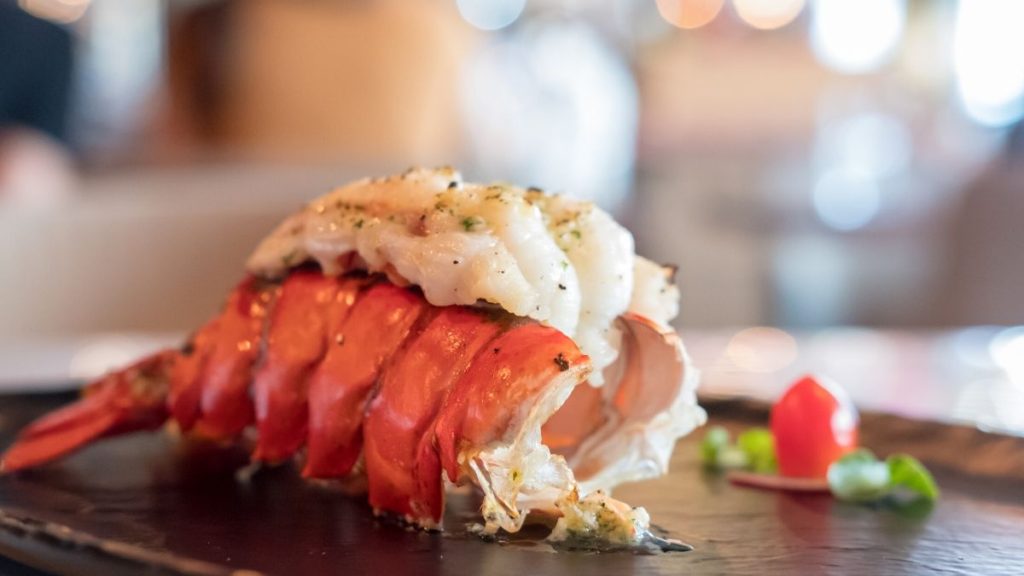 You can even enjoy romantic sit down dinners prepared by professional chefs, served by highly-trained waiters on deck.

Fancy a fresh-from-the-grill steak? Drooling for a scrumptious lobster tail? From casual buffet to extravagant cocktails, the sky's the limit when it comes to choosing the food option at your next superyacht hire party.

The total privacy

When you're aboard on an overnight boat charter, it will only be you and your guests so anyone who might see you will be someone invited to the party.

Superyachts offer ultimate privacy for your parties. There will be no other guests and once that boat moves, your party will become a world of its own so you can just party away. No more other parties in the venue, every inch of the superyacht will be dedicated to your celebration.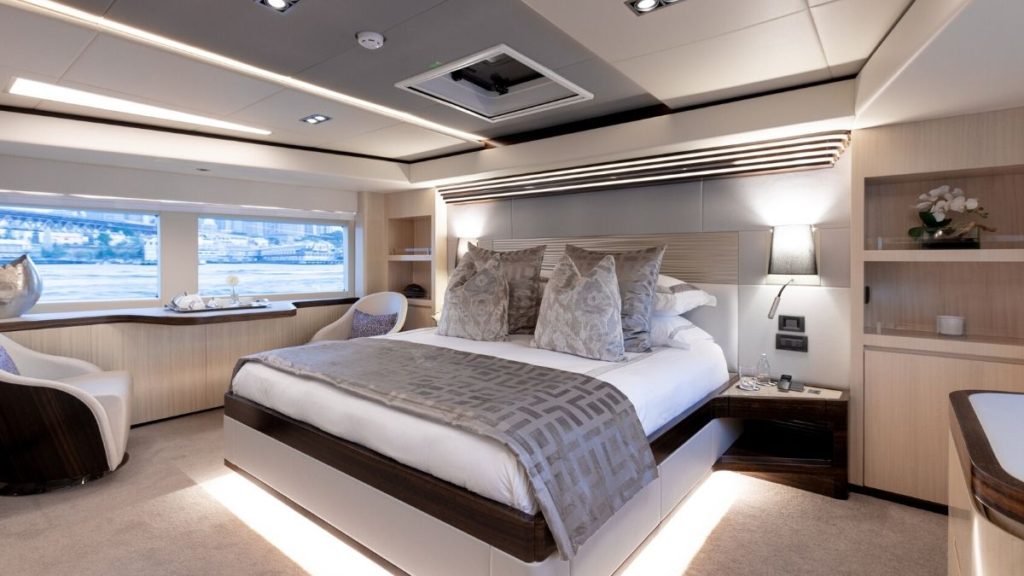 Planning a party? Boat hire agencies like Any Boat help you with finding the right superyacht hire option fit for your needs.