Warning: Illegal string offset 'thumbnail_type' in /var/www/wp-content/themes/Magazon/st-framework/templates/single.php on line 46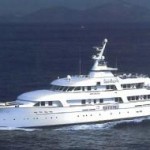 The yacht with name Dauphin 177 is one of the largest yachts built ever. The beauty is property of Dauphin Offshore Ltd. And has a length of 177 feet, which is equals to 53.95 meters. The yacht was built in the years, when yacht building is in progress and yachts cost much money. The Dauphin 177 is nice and strong, because the hull is made by steel. That is very expensive but also very useful way for yacht building. The beam of Dauphin 177 is 30 feet, which is equals to 9.15 meters. The draft of the yacht is 10 feet, which is equals to 2.05 meters. These measurements are little for a ship, but pretty good for yacht. That is why I like old yachts, because they are not made to be ecological, cheap and beautiful. They are just dissipating money. This yacht Dauphin 177 was built in 1987, but in spite of its 20 years age is in great condition and very useful for corporate property, just like it is used. But with these large measurements the yacht will also need of large and very strong main engine. The main engine installed on Dauphin 177 are two diesel 16V 396 TB 83 MTU, with full power of 2095 hp each. The yacht has a rage of 3,800 nautical miles and this is the independence by fuel and water.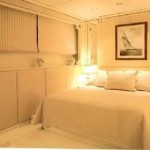 But the yacht is not only some steel, and bridge. The yacht is place for living, conferences and parties. And this is the great place for these things. The yacht has 9 rooms for the guests, which are divided into 3 categories – Owner room, VIP rooms and normal rooms. Also there is one Living room, which is large and very spaceful. I'm sure that you will like this yacht only from the first sight, because this is really large and dissipating. The Dauphin 177 is property of large company, and is often used as conference yacht. That is why the yacht is rebuilt by the owners and the large living room is designed as conference room. One of other large rooms is designed to be a living room, and that is the main feature of refurbishing of this yacht is 2001. The average price of this beauty is nearly 14 million US Dollars. This is big price for one real yacht.