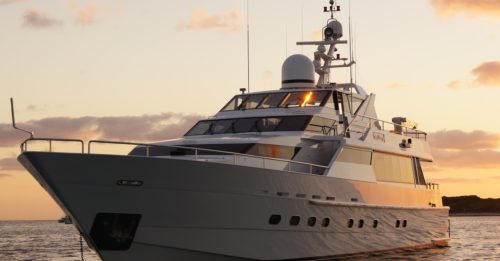 Oscar II starts to satisfy its super yacht status by its size. The 105 feet mega yacht is one of the biggest in the Sydney Harbour. However, its elegance is not just in its size, but also in its structure. Streamlined to near perfection, the boat tops lists of different clientele looking to have first class treatment in their cruising experience.
JOIN THE EXCLUSIVE YACHT CRITIC GROUP
Joining is free.You will stay up to date with the latests yachts as get access to member discounts on boating events and holidays.
October 24, 2016 -

17 Comments
April 13, 2017 -

0 Comment

December 1, 2016 -

0 Comment

November 23, 2016 -

0 Comment

November 16, 2016 -

0 Comment

November 2, 2016 -

0 Comment
Popular Posts
October 24, 2016 -

17 Comments

April 15, 2011 -

2 Comments

August 2, 2008 -

0 Comment