Ghost II – Sydney, Australia's Latest and Greatest Super Yacht
Ghost II is an elegant 122-foot-long Sydney super yacht that operates in the Australian waters. There is no mistaking that this super yacht is nothing short of classy. With a maximum capacity of 120 guests, this Sydney super yacht is built for high status. There is currently no super yacht in the Sydney harbour that has similar status as Ghost II, making the super yacht the Queen of the Harbour.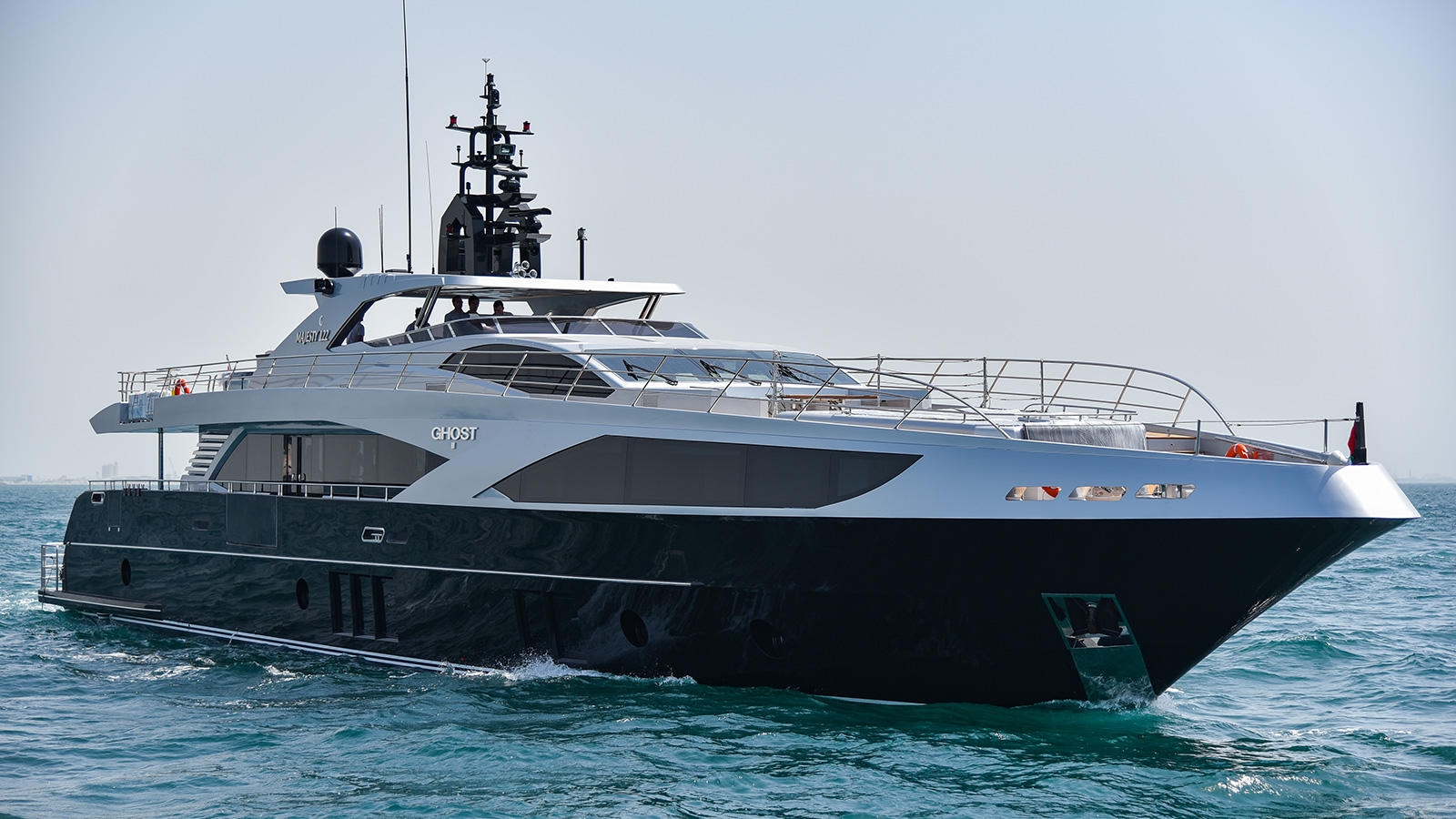 Daniel Da Silva from Any Boat, one of Sydney's leading luxury boat and super yacht agencies says that he and his team are excited about the arrival of Ghost II. "She really is a beautiful vessel and we are all looking forward to working with her. She is going to be the talking point of a lot of conversations on the Harbour this year."
When asked about the super yacht market in general Daniel said "well the number of super yachts making their way to Sydney every year for the summer is definitely growing and we work with all of them however, Ghost II will quickly claim her spot as the Queen of the Harbour. There certainly is no other like her".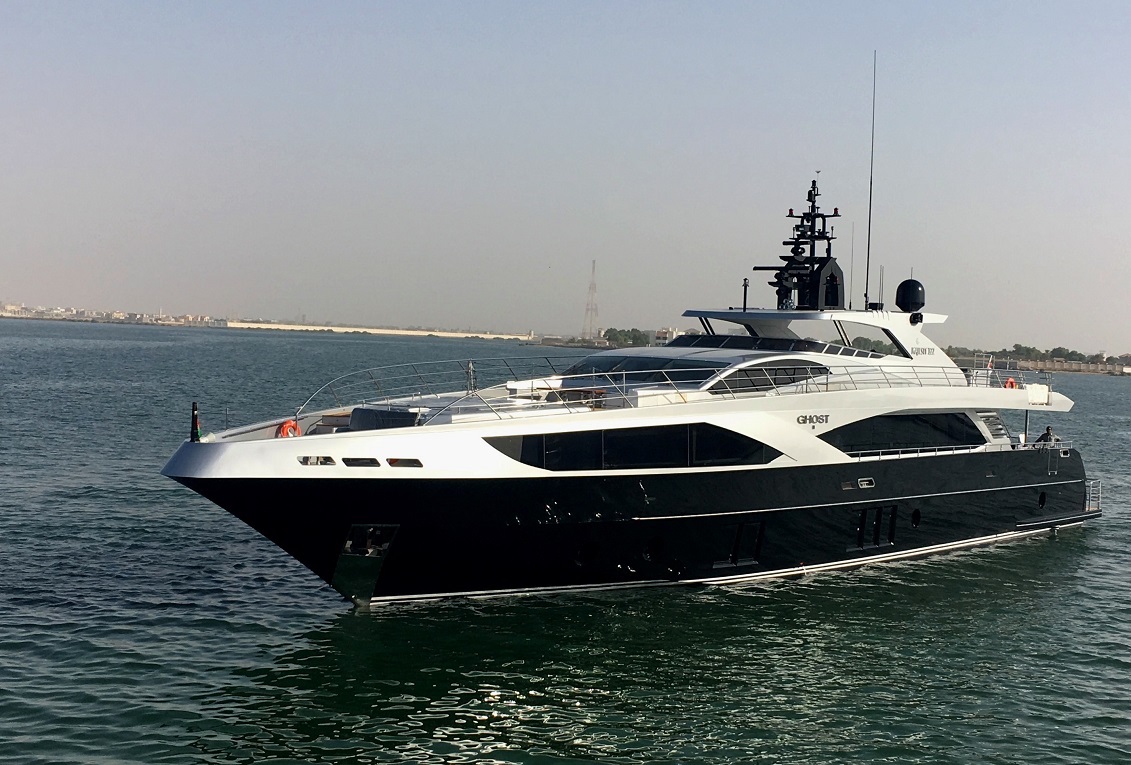 The exterior of Ghost II is one to marvel at and will make the new Gulf Craft Majesty a force to reckon with in super yacht hire Sydney packages. From the outside, one can place the saloon and dining area that are located on the top deck. This creates an ideal place for guests to enjoy both a standing cocktail and la carte dining.
This Sydney super yacht is equipped with features that will guarantee guests are entertained throughout their cruise. There are two separate entertaining decks that have fully stocked bars on the middle deck. Unlike any other super yacht hire Sydney, Ghost II has a spa and an outdoor TV on the sun deck.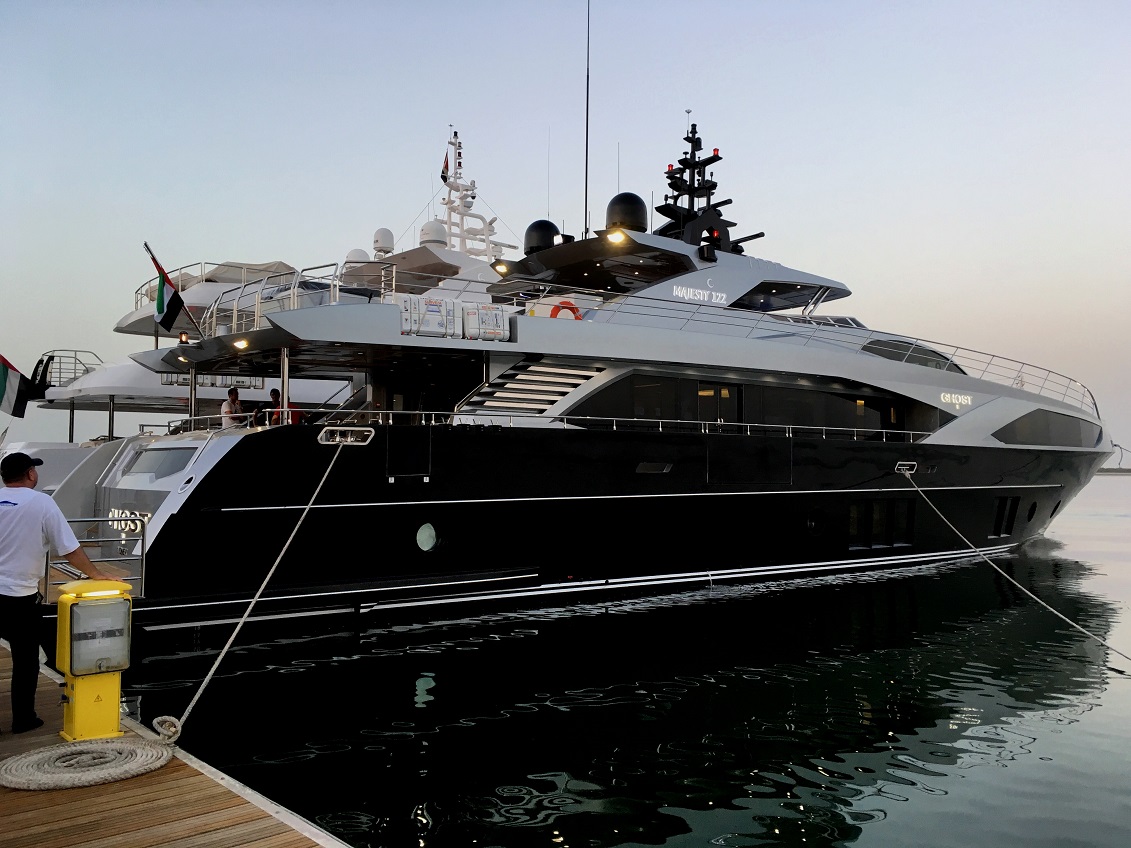 From the main deck saloon, there is a fold down balcony where guests can opt to view the Sydney harbour from. All the LED TVs installed in the Sydney super yacht have a movie library with both HDMI and USB interface. For guests who would like to have an extravagant party, there is a DJ booth on the top deck.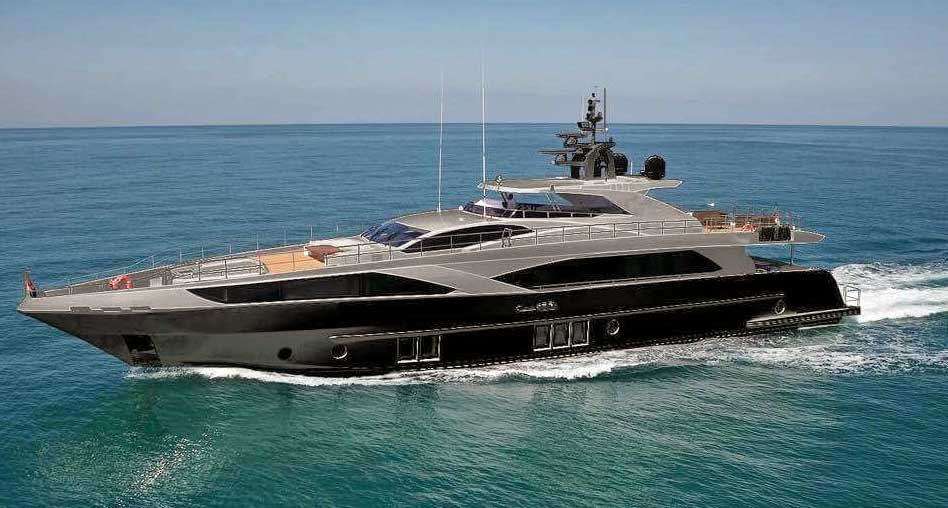 Apart from the sophisticated entertainment system aboard this Sydney super yacht, there are various toys for guests who are feeling adventurous. They include; jet skis, sea bobs and water skis. These are the perfect toys for any super yacht hire Sydney since they give guests the opportunity to enjoy the complete sea adventure.
The rear end of the super yacht has two separate steps that give cruisers easy access to the water without having to use ladders. The interior design has a contemporary look with a dining area and a separate sitting area that are elegantly designed against a white and black theme. A formal buffet on board this Sydney super yacht can seat approximately 60 people and a formal dining of 50 people.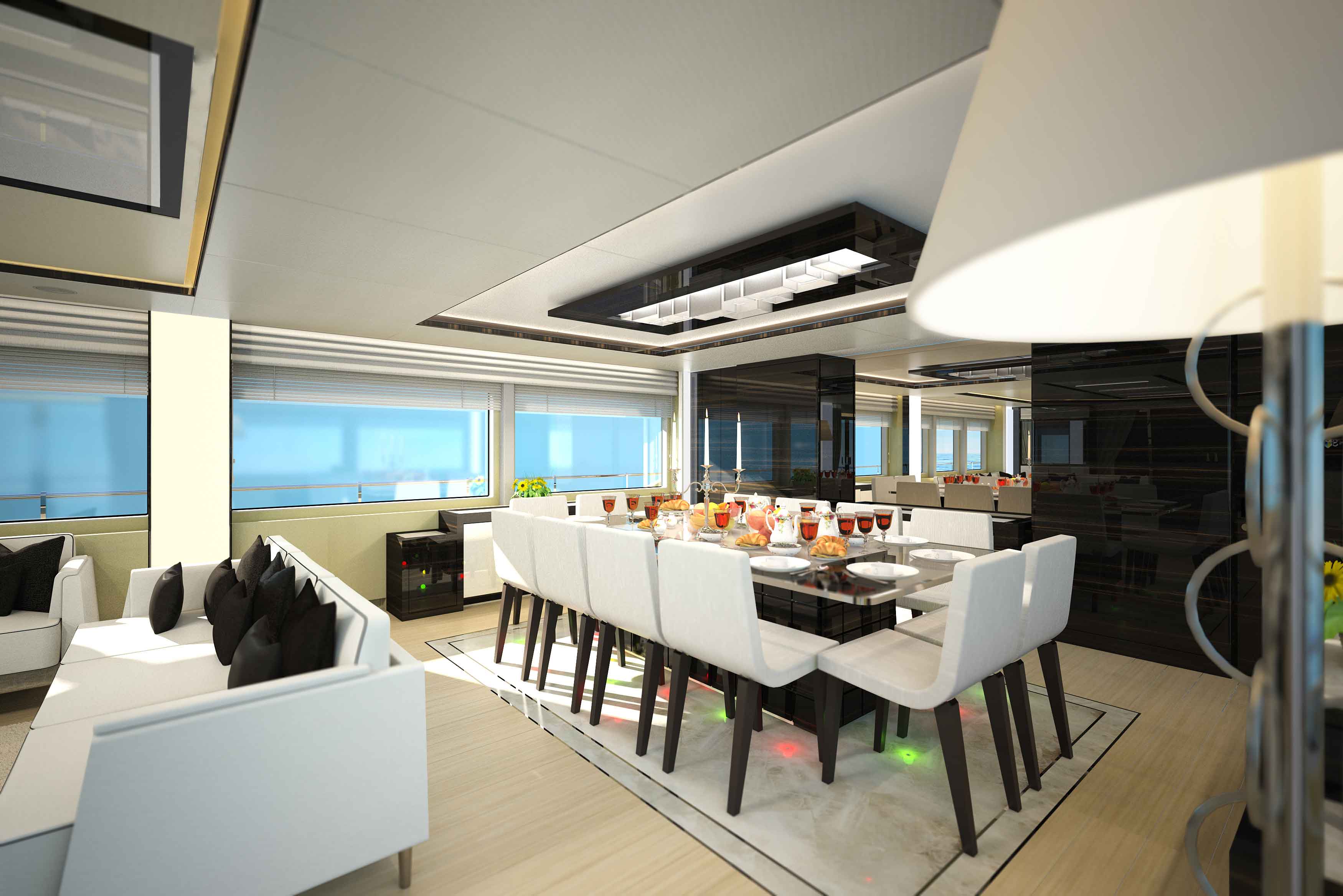 Down stairs on the lower deck sit five cabins intended for a maximum of 12 passengers. Air conditioning has been installed in each of the five cabins which include 1 master, 2 doubles and 2 twins for guests who would like to have an overnight stay. To ensure that corporate event guests are not inconvenienced, the Queen of the harbour has A.V connectivity and wireless microphone for Conferencing and presentations.  This is definitely one of Sydney super hire yachts that was built to astound.