Most luxury motor yachts for charter in 2015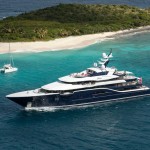 Today we will present you a list of the most luxury yachts available for charter. They will make your vacation really exciting and will care for your nice time during a nice cruises in some of the most romantic seas and oceans.
Solange is 85.00 m long yacht, which is one of the most luxurious on the market. It is available from various number of brokers, and the price starts at 1 million USD per week. For guests cares 30 crew members, while the facilities on board include a floating dance floor Perspex, fully certified shop for diving equipment and PADI cinema. Yacht Solange is sailing in the Caribbean Sea and USA.
Moonraker is 50.00 m long brand new yacht and free this season to rent in the area of the Bahamas. It is designed for passengers who enjoy social life. Facilities include a constant temperature room for storing cigars, refrigerated display shelves for wines and wine, jacuzzi, bar and nice places to eat. For its modern interior are used over 250 fabrics and exquisite materials such as mother of pearl and leather. The prices to charter Moonraker luxury yacht start from 217,000 USD per week.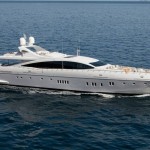 Big Fish is extremely durable 45.00 m long yacht, which was built for world round tours. The yacht has sailed to Antarctica, the Amazon and Galapagos, as well as in the Caribbean and the French Riviera. It has a capacity for 10 guests and the charter price is 245,000 USD per week.
Grace E motor yacht has length of 73.00 m and is completely new on the market. It has a special separate wellness deck with a cold bath, meditation area, salon beauty treatments and massage room, in addition to the predictable sauna and a fitness facility. The yacht has a capacity of 12 passengers and a crew of 20 people. It makes cruises in Caribbean and the price for rent starts at 595,000 USD per week.