Oscar II Super Yacht – Infamy meets Prestige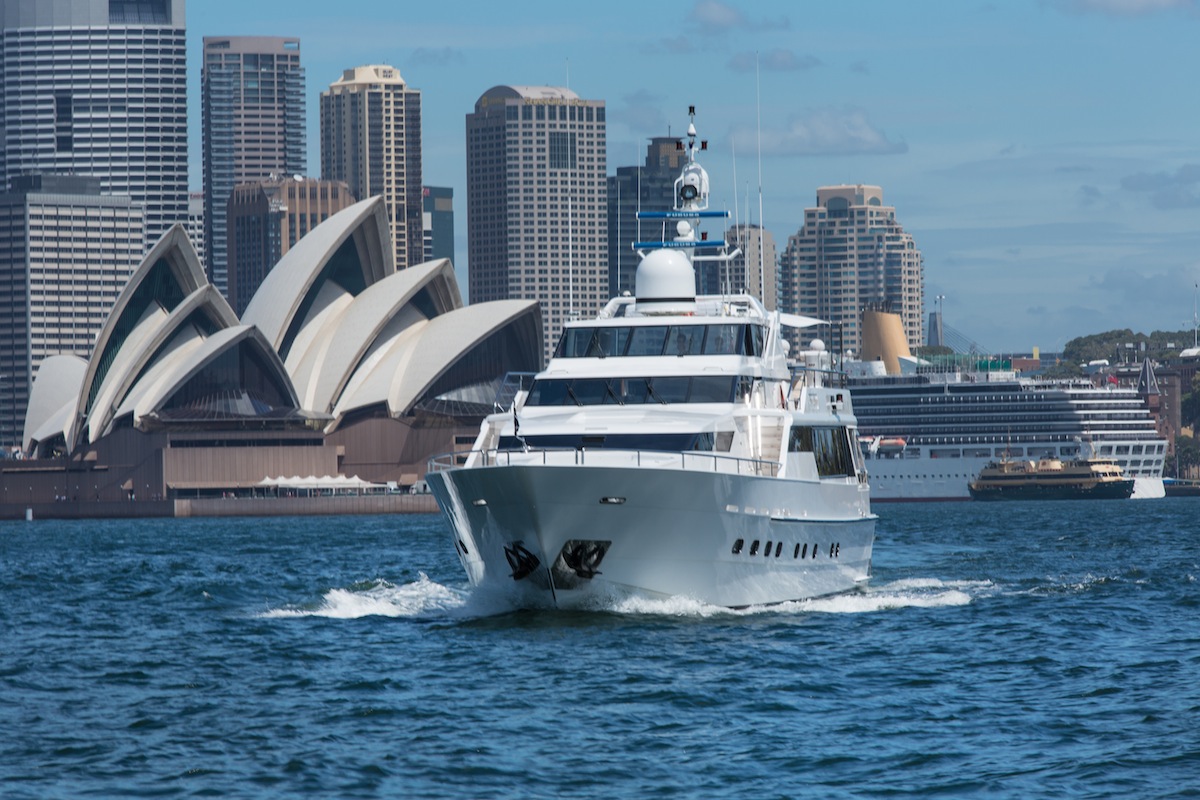 Oscar II starts to satisfy its super yacht status by its size. The 105 feet mega yacht is one of the biggest in the Sydney Harbour. However, its elegance is not just in its size, but also in its structure. Streamlined to near perfection, the boat tops lists of different clientele looking to have first class treatment in their cruising experience.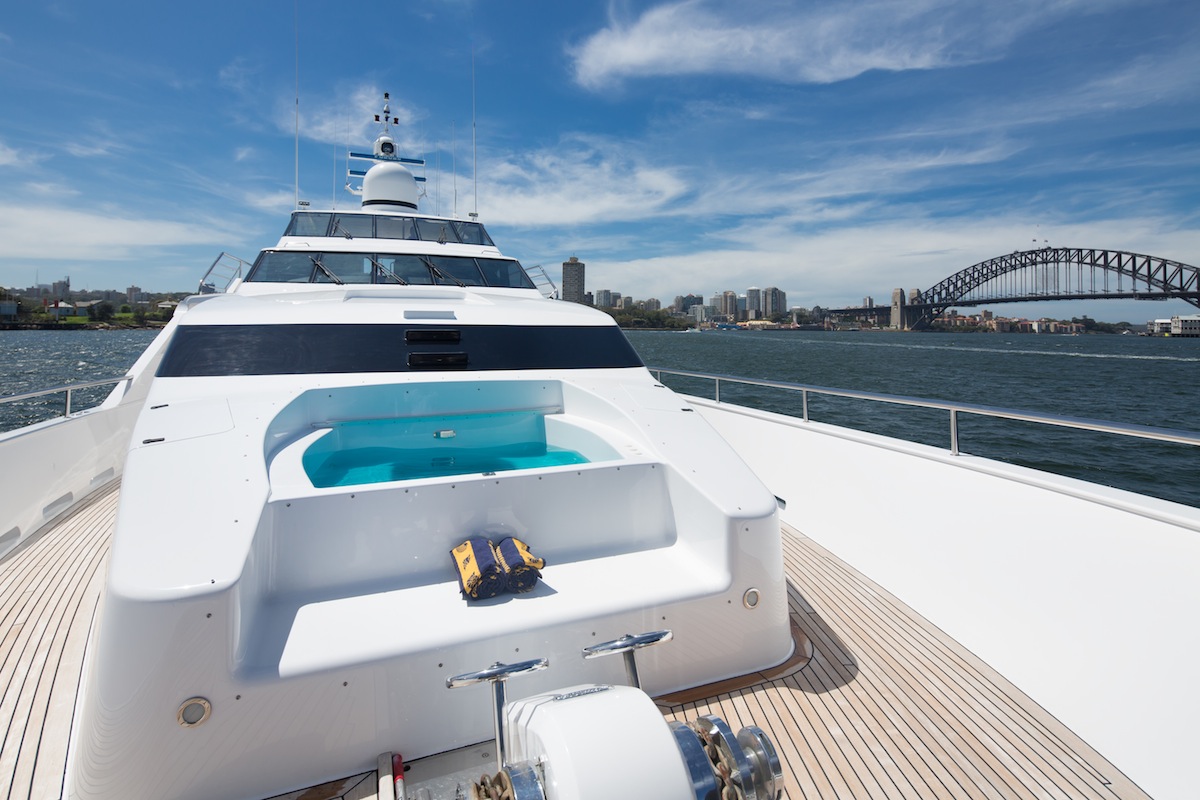 One of the striking features of the yacht is its bow. The top deck is very spacious and can be customised to host an alfresco diner. Due to its high arch, it is the best place for sun bathing and several sunbathing lounges are provided to the guests.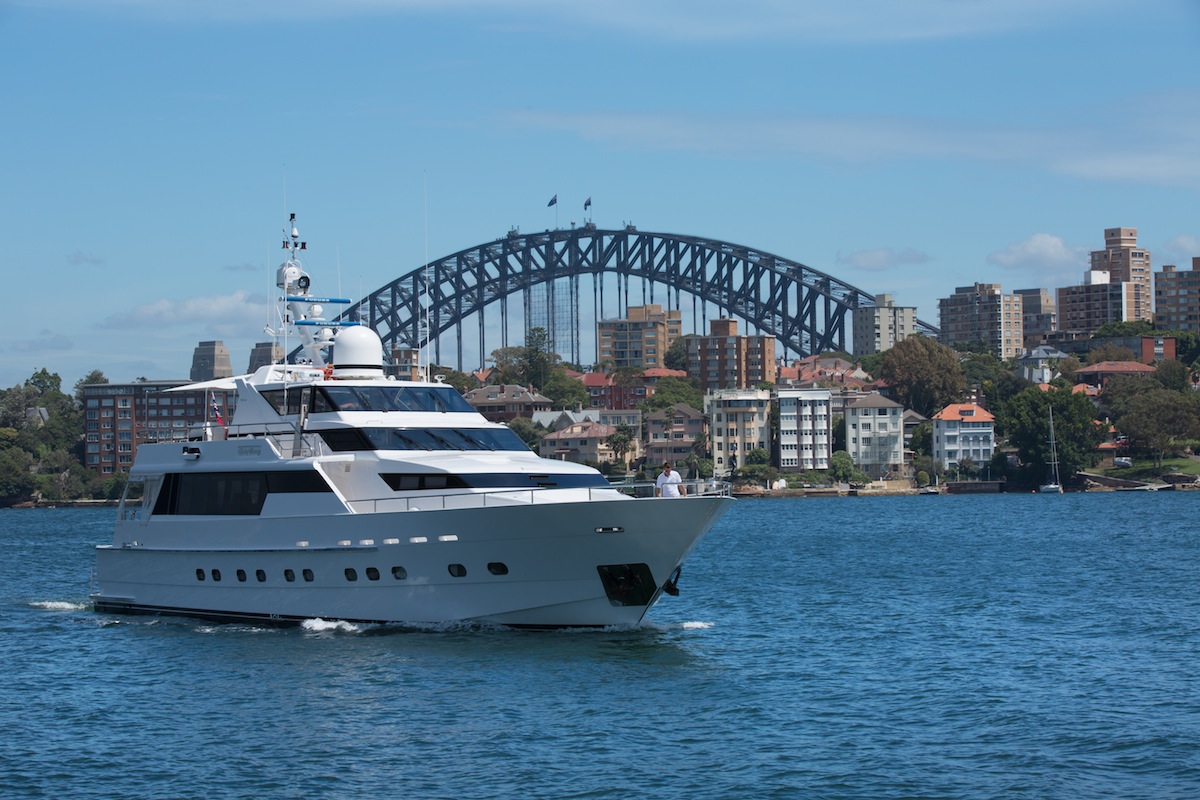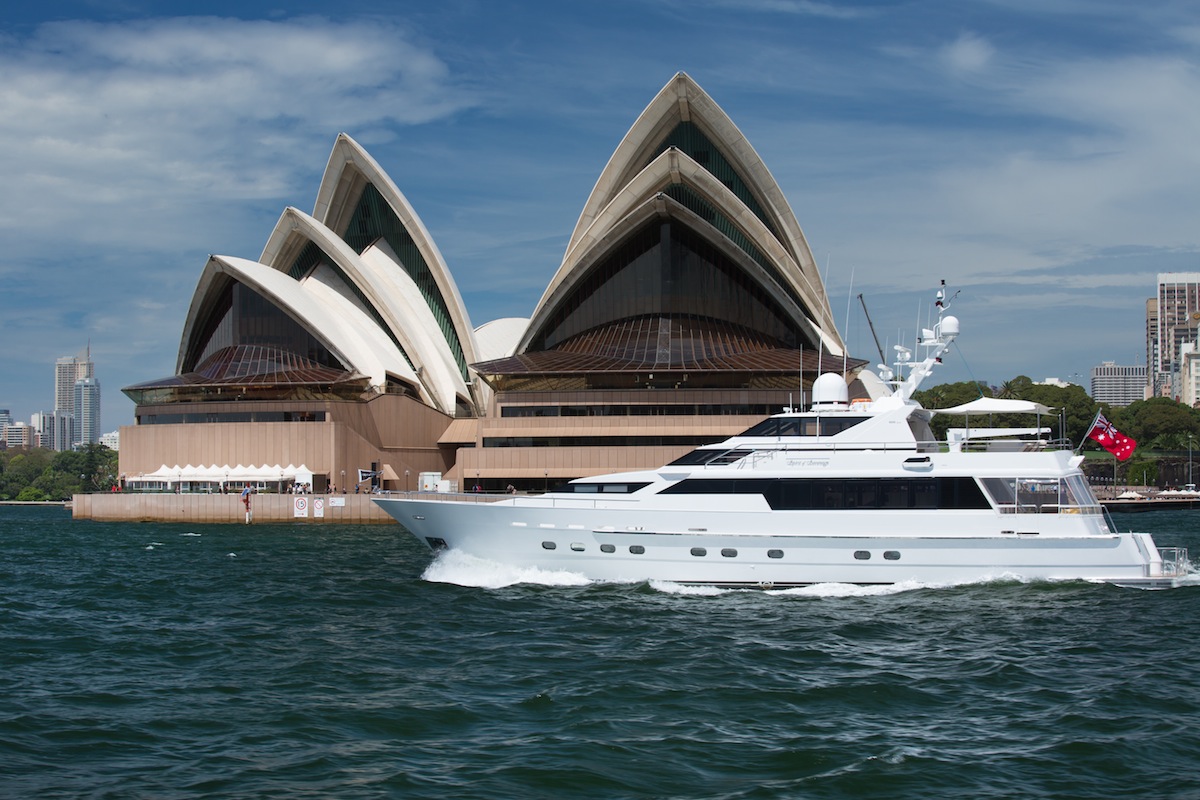 The foredeck of the super yacht has a large spa area that can be utilised by the guests. It is the ultimate point for relaxing on the yacht. A large Jacuzzi also sits on the foredeck and provides a beautiful spot for sun bathing while in soothing water. If you desire to pamper your guests, this is definitely the right spot on the entire yacht. In the same style, the aft deck also boosts of a private bar and a BBQ. The bar is well stocked with drinks that you and your guests can enjoy.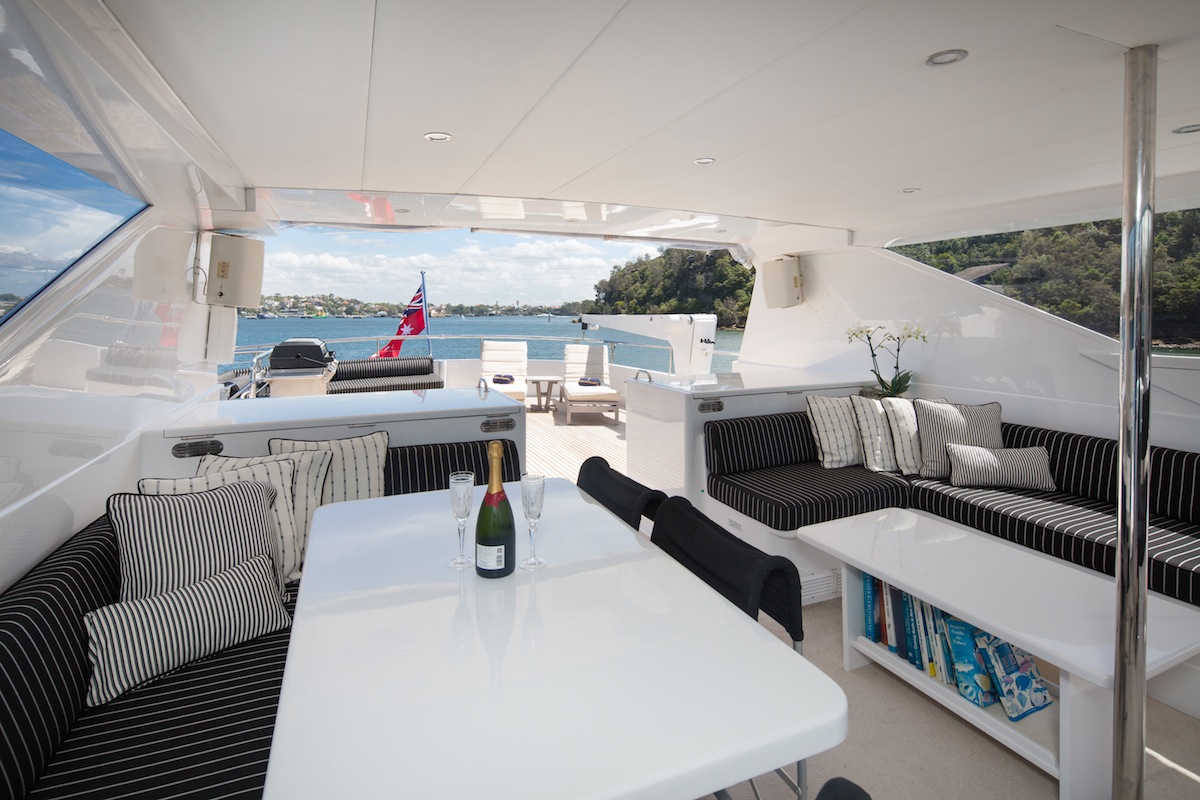 The super yacht also has a very large main saloon. If you are keen on detail, then the décor will impress you and your guests. The interior décor suits the type of crowd this yacht calls out to; the elegant and the classy.  Well fitted with bright yellow comfortable leather lounge benches, the saloon is the perfect place for catchup with your guests. The large windows bring in the sunlight on a nice summer day and can give a pretty good tan.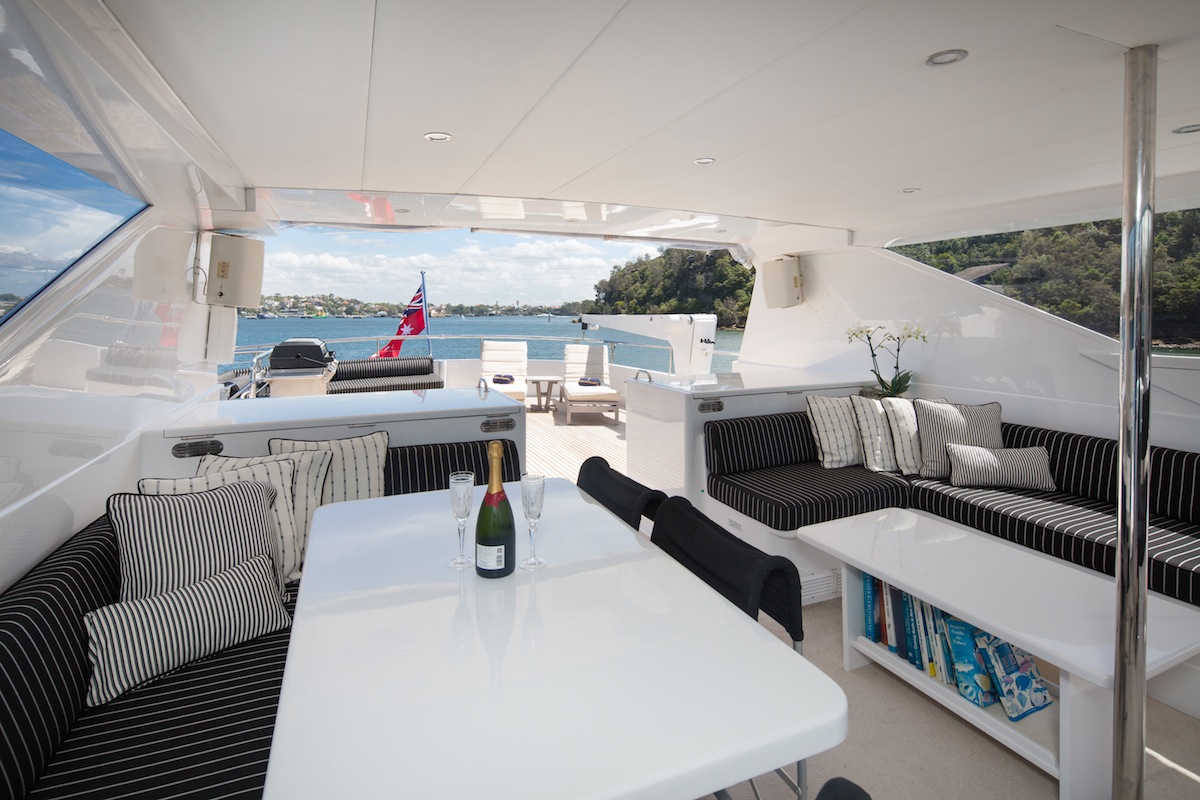 A rear deck bar is situated right after the main deck. The bar is stocked well with all manner of drinks that you and your guests can enjoy. The courteous staff are also willing, upon special request, to bring in some of the drinks you would like to have for that special occasion. Across the main saloon is an equally magnificent dining area that can fit ten people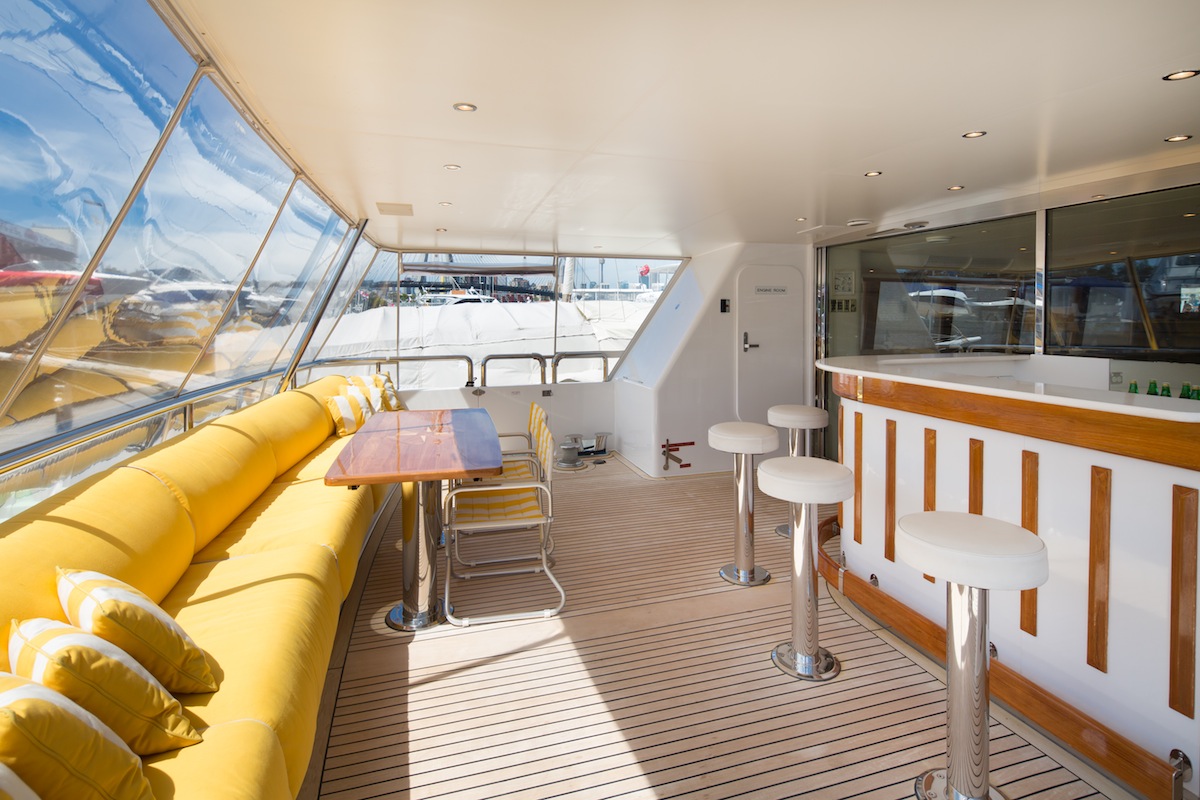 The super yacht was designed with comfort in mind. Below deck are three master ensuite cabins that can host eight guests. The décor extended to the bedrooms still echoes of class and elegance. Rich brown and gold colours have also been added to make the bedrooms vibrant yet still very elegant.